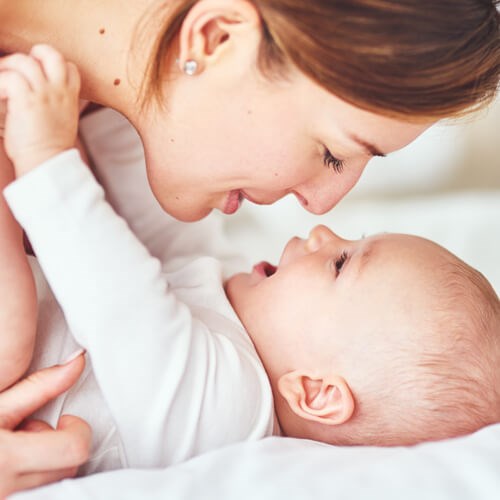 Welcome TO AIRM
---
America Institute of Reproductive Medicine – Alabama | 205-315-6933
At the America Institute of Reproductive Medicine – Alabama, we will do all that is possible to help build your family through comprehensive diagnostic testing and assisted reproduction technologies, if necessary. Under the medical guidance of Dr. Cecil A. Long, a board-certified endocrinologist, you will have his 30 years experience in infertility on your side as he navigates your health history and determines why you are experiencing infertility. Our team of compassionate nurses and medical technicians will be a great resource to guide you through learning more about procedures when you have questions or feel uncertain about decisions that need to be made. We also have a world-class, assisted reproductive technology laboratory available for your reproductive health needs right in Birmingham.
Meet Dr. Cecil Long
---
When you meet with our board-certified reproductive endocrinologist, Dr. Cecil A. Long, he will share with you his first-hand experience with infertility. Not only has he spent 30 years of his career dedicated to reproductive medicine, he also experienced it in building his own family. He and his wife had their daughter as a result of IVF and ICSI. Dr. Long knows the type of support and care you need during your infertility journey from the start. He is the founder of the America Institute of Reproductive Medicine – Alabama, and considers it an honor to work with couples from infertility diagnosis to treatment and possible pregnancy through assisted reproductive technologies.
Reviews
Dr long and his staff are absolutely amazing! He is so hands on and helps you understand everything!
Dr. Long is amazing! We started seeing him at Brookwood in 2014 for our fertility issues. When we heard that he opened up his own practice, we followed him there. He has the perfect balance of knowledge, bedside manner and sincerity that we look for in a doctor. He has not given up on us and that is a major plus!
My experience with Dr. Long has been nothing short of amazing. His expertise and bedside manner are the best I have ever experienced and he is always willing to go above and beyond to be available and attentive to any questions or problems for patients. His office staff is truly the friendliest and it feels like you are their only patient whenever you are there. I love Dr. Long and am so thankful to be one of the many patients he has helped!
Dr. Long is the best. Truly. His willingness to be attentive and available and make you feel at ease and at home has made for the best experience with a doctor I have ever had. The staff at his office are top-notch and you feel like you are the only patient whenever you are there. If you are dealing with infertility or any issues related to infertility...do not wait! Go see Dr. Long!
Dr. Long helped me and my husband get pregnant last year. He figured out exactly what was wrong with me and preformed my hysteroscopy and laparoscopy last April and we had our first and only IUI in May. We got pregnant on our first IUI. We used him at ART and continued to use art for the 12 weeks. Our whole experience was great and wish Dr. Long the best of luck!
5.0 Average Rating